Dr. Kamyar Assil, M.D.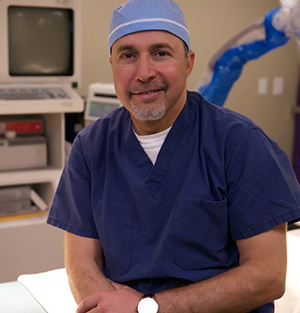 Doctor Kamyar Assil is the Medical Director of Conejo Pain Specialists Medical Group in Thousand Oaks, CA. Dr. Assil is a Diplomate of the American Board of Anesthesiology. He is fellowship trained and subspecialty board certified in pain management.
Dr. Assil received a Bachelor of Science with honors in Psychobiology from the University of California Los Angeles and Medical Degree from the University of Southern California Keck School of Medicine. Dr. Assil completed his internship in Internal Medicine at the Los Angeles County / University of Southern California Medical Center and residency in Anesthesiology at the University of Colorado Health Sciences Center in Denver.
Dr. Assil completed two pain management fellowships. The first fellowship in Pain Management was at State University of New York Health Science Center in Brooklyn, NY. His clinical fellowship and advanced training in Interventional Pain Management was completed at the Manhattan Center for Pain Management, Saint Luke's-Roosevelt Hospital in New York City.
In addition, Dr. Assil is an active member of many prestigious medical societies including the American Society of Anesthesiologists, American Society of Regional Anesthesia, American Pain Society, International Association for the Study of Pain, and International Spinal Injection Society. He is also a senior instructor of the International Spine Interventional Society (ISIS), and facilitates courses on spinal injection procedures. In addition, Dr. Assil is on the faculty of USC Medical School and lectures at the Department of Anesthesiology of Pain Medicine. He is also a Qualified Medical Examiner (QME) and expert witness for interventional medicine and pain management.
If you would like to learn more about Dr. Assil, please click here to download his CV.
Our multidisciplinary pain practice is
interventional and comprehensive.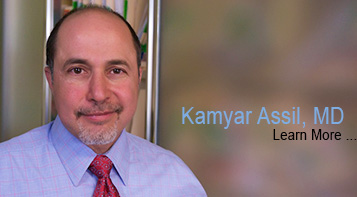 ---
Some Conditions We Treat
Herniated Disc
Peripheral Neuralgia
Post Laminectomy Syndrome
Spinal Stenosis
Spinal Spondylolisthesis